Watch Curren GMT-8 buy in Khmelnitsky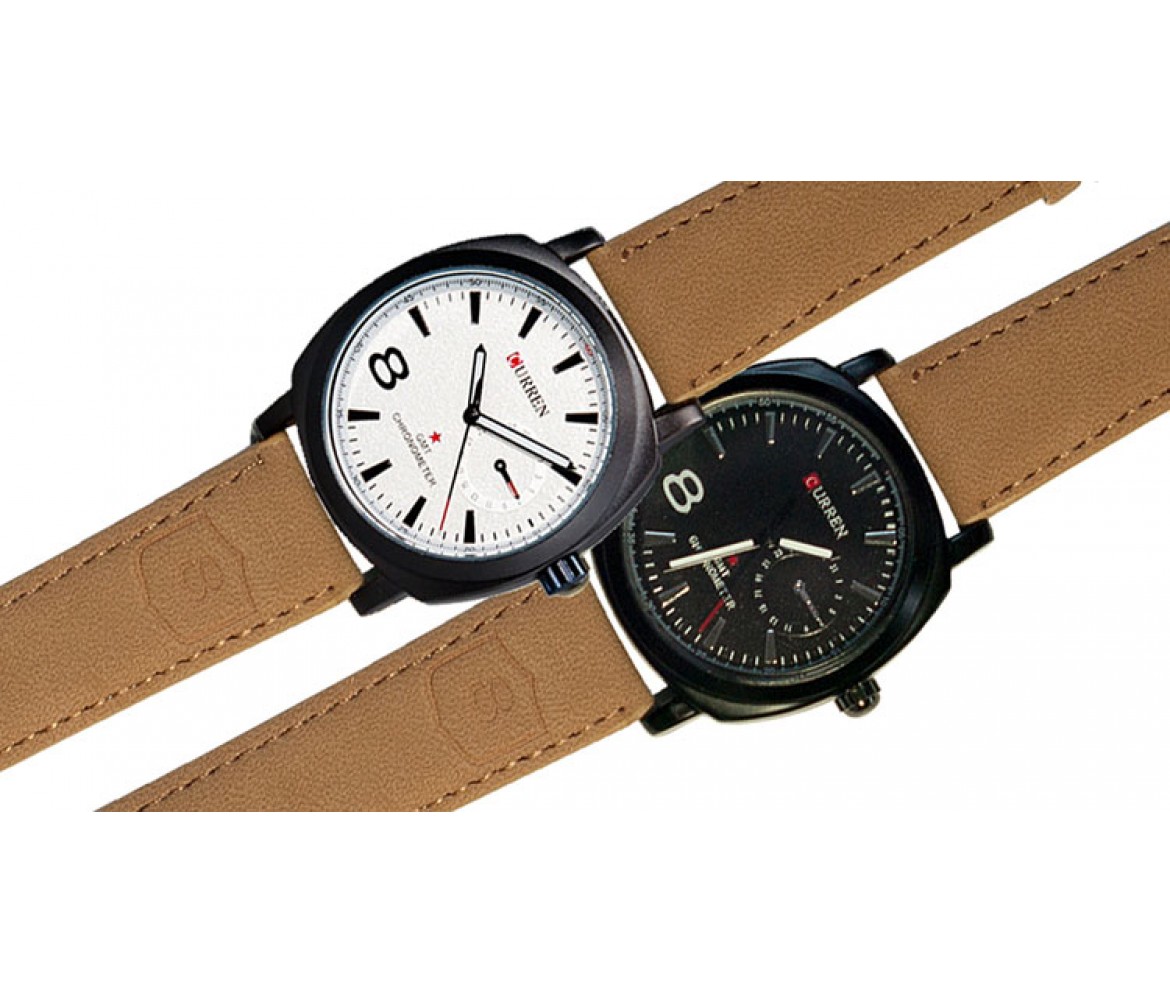 Original stylish watches for real men CURREN GMT-8 buy in Khmelnitsky!



The solid design of the CURREN men's watches in combination with a sturdy body and an elegant strap allow the owner of these watches to feel at the top of their success.
It is for this model CURREN GMT-8 and to this day has not lost its popularity. To buy a CURREN watch in Khmelnitsky - no more need to scour the markets and shops - just call us on the specified phones and we will deliver the product to you as soon as possible.

Wrist watch CURREN GMT-8 is a symbol of modernity. The precision, laconicism and elegance of these watches made them a favorite accessory of the courteous gentlemen of the whole world. This status accessory, eloquently testifies to the refined taste of its owner.

In this watch you will be pleased to appear at a business meeting, presentation, and in their daily life their owner will look like a successful person, worthy of taste. They fit perfectly into the image of a business man in an expensive suit, and also suit jeans and sneakers.
Stylish watch CURREN GMT-8 8139 with white and black dial and light brown strap will please the owner, causing envy and delight from the surrounding people!

The watch CURRENGMT-88139 is rightly considered the most popular model of watches from 2015. Therefore, hurry and you buy a watch Curren in Khmelnitsky, thereby making a profitable investment in your wardrobe elegant man. A robust case and a sturdy stylish strap allow this watch to become a truly exquisite gift for real men who value their time!


Specifications:

Type of mechanism: Quartz;
Body type: Stainless steel;
Dial type: Dial;
Dial color: Black, white;

Band Material: Suit. leather;
Strap color: Light Brown;

Case Diameter: 40 mm;
Strap width: 12 mm;
Strap length: 23 cm;
Weight of watch: 60 grams;



One of the most popular men's watches CURREN 2015!

Stylish dial of black and white colors and a strap.

The high quality of the product assembly, the body and the mechanism are resistant to corrosion.

Japanese clock quartz movement.

A reliable battery with a long life.

High fault tolerance and accuracy.

Unique strap with exclusive embossing.

Effectively look at the hand of a business man.

Comfortable and quick adjustment of the strap along the length.